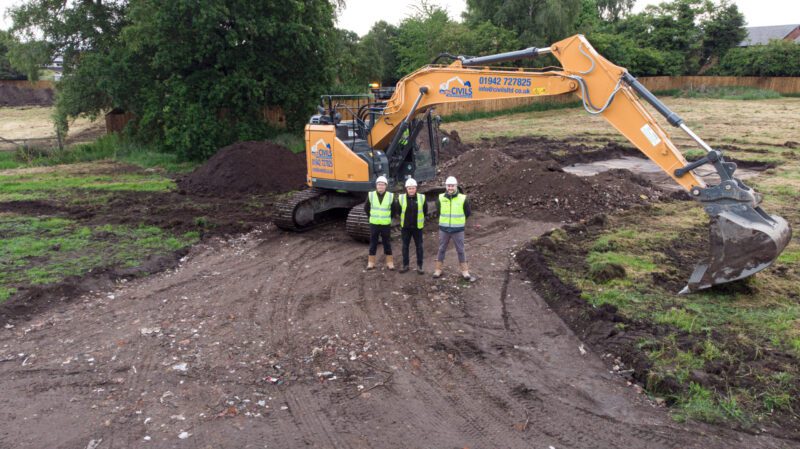 The team at Edgefold Homes has forged a strong working relationship with Civils and Construction Solutions Ltd.
After winning the tender for the Hazelfield Gardens site, Civils has since worked with Edgefold Homes at the Orchard Gardens site in Dunham and the Aston site near Nantwich.
Jack Seddon, Construction Manager at Edgefold Homes said:
"As a business, Edgefold Homes is hungry to grow, keen to improve, and committed to impressing customers, so it's really important to have a strong relationship with the subcontractors to make this a reality."
"The team at Civils and Construction Solutions Ltd have worked with us for a number of years now and they have impressed every time. It is great to have built this strong relationship with Civils, enabling us to use them for repeat business, knowing that they will deliver high-quality work on every Edgefold site."
Neil Barnes, Construction Director at Civils and Construction Solutions Ltd added:
"Over the past few years, we have built and maintained a successful relationship between Civils and Edgefold Homes. It has been great to work alongside their team on multiple sites and we appreciate their support and business.
We look forward to building upon this relationship in the future and creating more prestigious homes across the UK."
Further details about all the Edgefold Homes sites can be found on the Edgefold Homes Website.