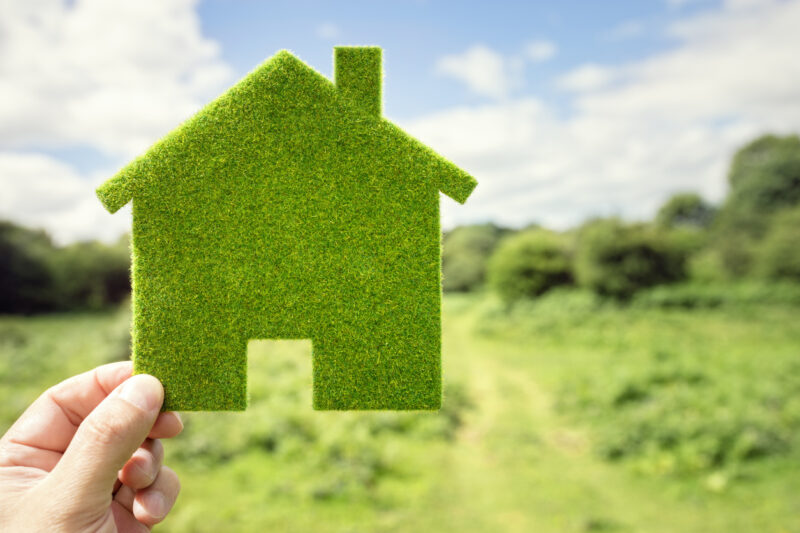 Did you know there are significantly more mortgage options on energy-efficient homes?
If you move into an energy-efficient property that has an EPC of A or B, many lenders will reward you with more favourable interest rates, or cashback on your mortgage.
These are called green mortgages, and the idea is to support buyers in choosing more environmentally friendly homes.
All properties built by Edgefold Homes achieve a coveted B rating for energy efficiency and should be eligible for these eco-mortgages.
EPC stands for Energy Performance Certificate; a document that advises how energy efficient a property is by giving it a rating from A (very efficient) to G (inefficient).

EPCs are valid for ten years and provide information on a property's carbon dioxide emissions, and how much it's likely to cost to heat.
The Government is encouraging banks to offer green mortgages to help "decarbonise the UK's ageing and leaky housing stock." The Climate Change Committee believes strongly that existing UK homes are 'not fit for the future' and reports that 'nearly a fifth of all the UK's emissions come from buildings, and that is before we even consider electricity used within'.
For their part, lenders are increasingly keen to offer green mortgages as a way to showcase their environmental values. They may also consider lending to be more secure on energy-efficient homes as they are cheaper to run, making mortgage repayments fall more easily within homeowners' monthly budgets.
Homes with higher EPC ratings are also considered to hold their value better, continuing to attract buyers who appreciate the energy savings they offer.
Opening the door to more mortgages
It's important note that you may be able to get a cheaper rate that is not a green mortgage, so you should always carry out your own comprehensive research, or take the advice of a professional mortgage advisor.
A green mortgage is likely to have a lower interest rate than a standard mortgage from the same provider, but other providers may be even more competitive as standard.
With Edgefold Homes' energy-efficient 'B' rated homes you have the widest possible number of mortgage options to choose from, green or otherwise.
With or without a green mortgage, new build properties will significantly benefit your bank balance. It is estimated that new build properties like those from Edgefold Homes currently save homeowners £555 per year on energy bills, and with drastically rising energy costs – that figure looks likely to grow.
Saving the planet, one house at a time.
The exceptional quality of the build and the systems fitted in each and every Edgefold Homes property means they easily achieve an impressive B rating for energy efficiency and low CO2 emissions.
By comparison, only 4% of existing (older) dwellings in the UK received an A or B rating between October-December 2021.
The March 2022 Home Builders Federation (HBF) Report 'Greener, Cleaner, Cheaper' highlights the incredible cost savings and the environmental benefits of choosing a new build:
New build houses save homeowners an average £555 per year.
The average new build home emits 2.38 tonnes less of carbon each year.
Research shows that despite new build homes being, on average, 7.4% larger than older properties, new homebuyers are still generating valuable savings every month
Why not renovate an older property?
Green mortgages are also available for those people making existing properties more energy efficient, but once again – please do your research carefully.
It is often advisable to opt for a new build with energy efficient windows, doors, insulation and heating systems already in place rather than attempting to retrofit these features.
There is no doubt you could invest in an older house and then improve its EPC (many people do!) but the cost of implementing those improvements may not be offset by the energy savings made while you own the property.
Andrew Harvey, Nationwide's Senior Economist, says:
"Installing all the recommended energy improvement measures in homes currently rated F or G would result in an average saving of around £1,780 per year. However, the installation cost for such measures is also high at an estimated £25,800, meaning a payback period of around 14 years."
The new HBF report, based on government data, found that "buyers of new build homes are collectively doing their bit to reduce the country's carbon emissions with almost 600,000 tonnes less carbon emitted than if last year's new build homebuyers had chosen to purchase an older, less efficient property."